On 17th April, my friend Matt Hay and I are destined for the ice-bound coast of Greenland, where we've lined up a serious adventure. We've assembled gear to keep us warm below -30'C, for a full month exposed to the Greenland wilderness. We've loaded a shipping container, even now steaming toward the start-point of our expedition, with enough food for 6,500 calories each day. And we're armed to the teeth with rifles, flares, transceivers, sat-phones and beacons: our last resort against polar-bears, avalanches and emergencies.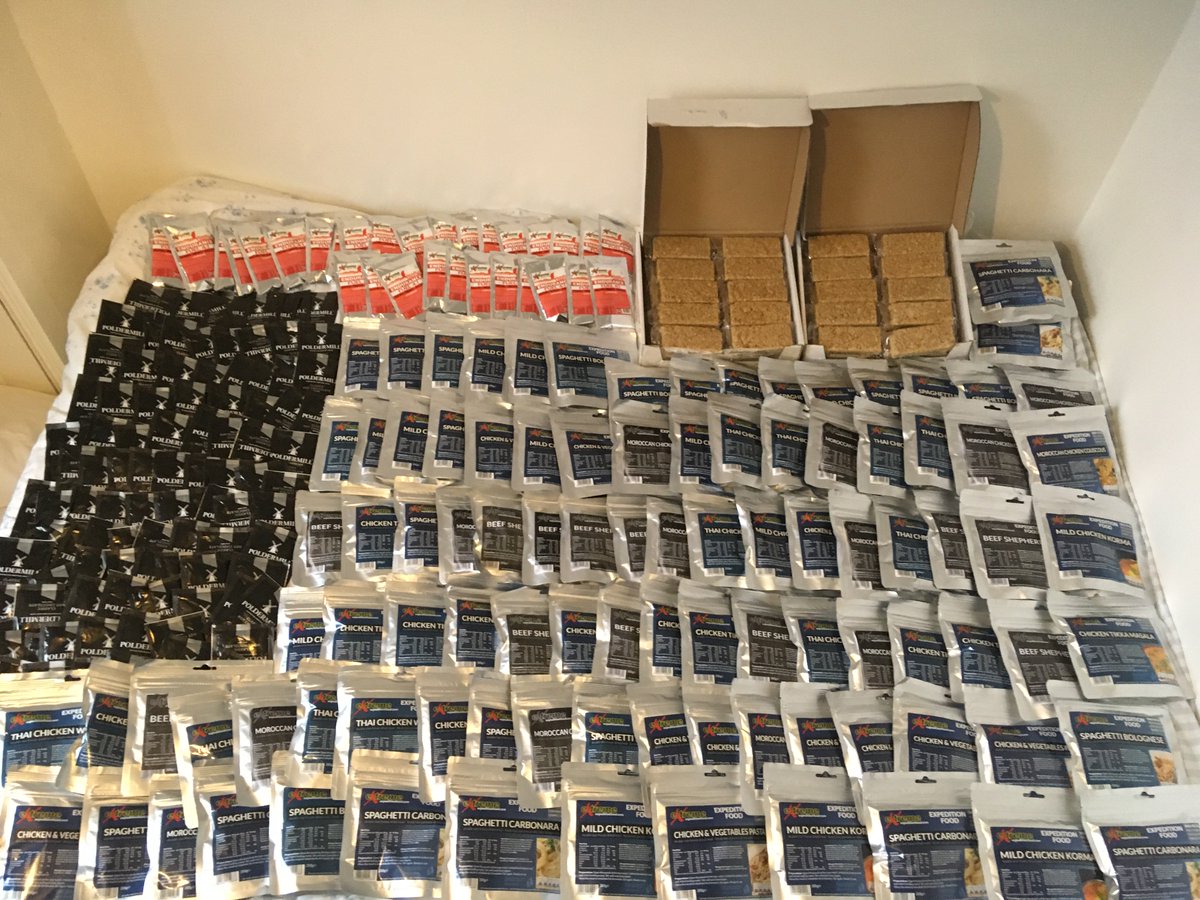 With grateful thanks to Extreme Adventure Foods for more than 200,000 calories of support
The adventure begins at Constable Point, near Ittoqqortoormiit. Here we shall rendezvous with our carefully packed gear-shipment, and a convoy of snow-mobiles. These will ferry us north, to The Red House, from which we will progress by muscle-power alone. We will ski some 90km into the spectacular Stauning Alps national park, each towing a pulk (sledge) in excess of 90kg. On board: food, fuel, shelter, mountaineering and science equipment. For more than a month, each will be a personal life-raft in this frozen world.
In yellow, the starting point for our epic expedition
The GRNLND 2018 expedition route
Within the national park, we will bury a resupply cache before progressing to the mountain-phase of our expedition, at the Aries Glacier. The plan? Climb as many unclimbed mountains as the conditions, our skills and energy allow. We've identified a dozen in total, which as far as can possibly be judged, no human being has ever set foot on before. As someone who spends most of their time in London, that is barely comprehensible.
Along with our mountaineering gear, GPS and camera equipment to verify and document our efforts, we will each have with us an official expedition journal. Shackleton had them, so did Scott, and our expedition would not be complete without one. On the first page of mine, I have written some carefully chosen words, by the mountaineer Edward Whymper:
Climb if you will, but remember that courage and strength are nought without prudence, and that a momentary negligence may destroy the happiness of a lifetime. Do nothing in haste; look well to each step; and from the beginning think what may be the end.
A summit well-earned in Svalbard (photograph: Kurt Ersland)
Target peaks in green and ascent routes in red for our Mountaineering Phase
Following the Mountain Phase, Matt and I will return to our resupply cache to stock up for the Science Phase. This takes us yet further north, to the Roslin Glacier. Here, we will attempt to locate ablation stakes left in the glacier by an expedition that came this way in 2017. These were inserted on the site of previous measurements made by a University of Cambridge team in the 70's, and will enable us to see how (if at all) climate change has affected the rate of glacial melt since then.
In blue: the approximate location of our target ablation stakes. The red dots are yet more unclimbed mountains
We will use photographs (and, technological literacy allowing, a drone) to document glacial extent in the area, and perform snow-pack depth and temperature measurements. Despite being of vital importance to the global climate, this remote area of Greenland (housing glaciers discrete from the much better-studied Greenland Ice Sheet) is relatively little researched. We are hoping very much to make some positive contribution, however small, to preserving the frozen world which both Matt and I cherish.
This is a responsibility we have taken seriously. All carbon emissions from the expedition have already been off-set with Trees for Life UK. We are avoiding plastic, where at all feasible (our toothbrushes are made of bamboo) and are even sponsored by a splendid company who are providing us with protein bars made of insect flour. I have yet to sample them, but Matt informs me they're delicious…
Finally, we're using the profile that the expedition offers to raise money for both Trees for Life, and Anxiety UK (and as I write, still matching each pound you contribute, effectively doubling any donation you make). If you would like to support either of these excellent charities, you can find our Pledgit page here. Any donations whatsoever are most gratefully received.
Matt and I on our first expedition, back in 2010
If we have any time left at the end of the expedition, there are no shortage of additional unclimbed peaks in the area. In any event, we will finish with one last effort: hauling our pulks back south, to rendezvous with our snow-mobile pickup at Gurreholm.
We have been training (and eating – even at 6,500 calories per day, an energy deficit is inevitable) hard to prepare ourselves physically for the adventure. Matt, based in Scotland, has been blessed with real snow and real skis: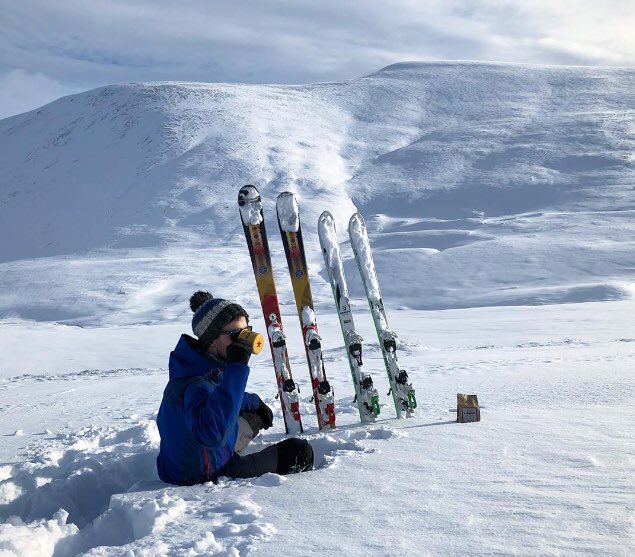 While down in Wiltshire, I've had to improvise: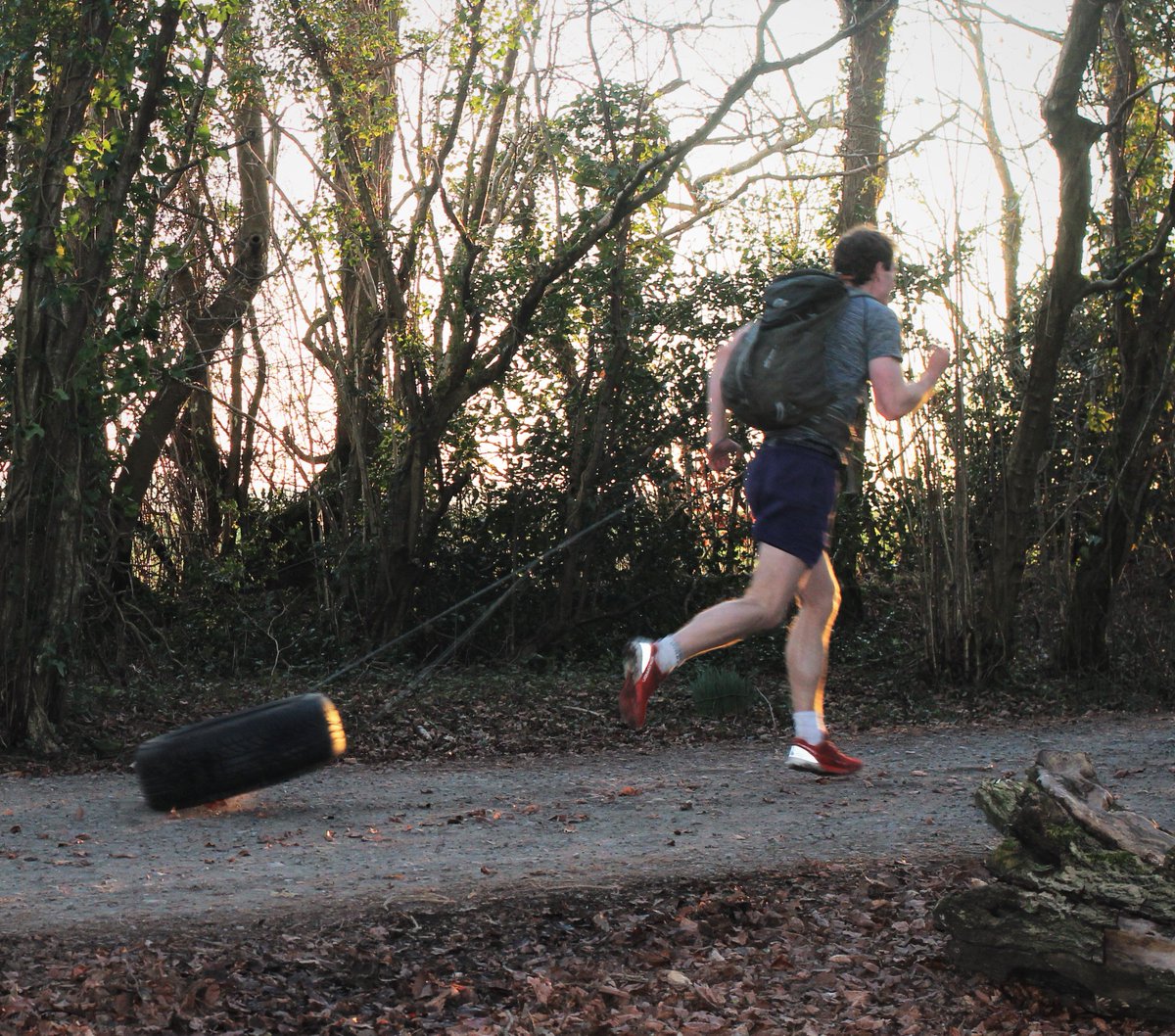 At this stage, you may be asking: why? That is certainly the main question I've had from my family, my colleagues, and many of my friends.
The answer resists glib paraphrasing. I know it will be uncomfortable, exhausting and even dangerous. I know there will be days when I want nothing more than a warm bed, or a helping hand, or just a break. Undoubtedly, I will find myself sick of life in itchy layers of wool, where the very air tries to eat the flesh of my fingers, sustained for weeks by rehydrated rations.
I also believe – with unwavering faith – that it will be among the best things I have ever done; just as it has every time I've ventured into that frozen, alien world beyond the Arctic Circle. It is a place that invites child-like wonder, as you explore the properties of your world afresh. Metal burns to touch. Snow is a dry powder that creaks and groans under pressure. And electronics faint dramatically without careful nurturing. Each day, you awake with great purpose and responsibility – to your team-mate, your environment, your loved ones at home, and the expedition. You have challenges, which stretch and bend your character, leaving you with great self-confidence, and great contentment. You exist in a world of silence, free from a relentlessly negative media, alerts, notifications, administration, or anything else which distracts you from the moment. And what moments there are, adrift in this staggering, humbling landscape; in the company of peaks, polar bears, musk ox and glaciers.
Nothing inspires me more. This is what life is for, is it not? Challenging yourself, gaining perspective, growing, and exploring. I truly can't wait, and know that it will form one of those memories which so sustain me during the long episodes of 'normal' life. The Edward Whymper quote takes precedence at the front of my journal – that is important above all. But at the back is another, written by Robert Service, which so captures my past encounters with this place of cold wonder:
Do you recall that sweep of savage splendour,

That land that measures each man at his worth.

And feel again in memory half fierce, half tender,

That brotherhood of men who know the North?
For live updates on our expedition, stay tuned on Twitter and Facebook – @grnlnd2018 – and follow this blog, where a full report will appear.